El nuevo motor Komodo Dragon 3.2 ha ganado alrededor de 20 puntos Elo sobre la versión 3.0 y más de 100 puntos Elo sobre la versión 2.0 cuando se usa un núcleo de procesador en blitz. ¡Esa es una gran mejora para un programa que ya alcanzó un nivel Elo de más de 3500! La ganancia es aún mayor (120 a 130 puntos Elo) para aperturas desequilibradas, por ejemplo variantes raras o gambitos. En múltiples núcleos o controles de tiempo más largos, la ganancia de Elo puede ser algo menor, debido al mayor rango de consumo.
Better playing strength = faster analysis
The absolute gain in playing strength also offers real practical advantages: Komodo Dragon 3.2 takes only about a quarter of the time to play or analyze at the same level as Dragon 2! Or it plays better chess in the same time on a single core than its predecessor did on four cores. The large Elo increase is due to a new net structure for NNUE with a corresponding new net, as well as various optimizations and improvements in the search.
One for all: Playing strength freely selectable between Elo 1 and 3500
The previous playing level scheme model has been replaced in Komodo Dragon 3.2 with arbitrarily adjustable Elo strength settings from 1 to a maximum of 3500. The Elo values refer to human play in rapid chess and are can be used to ensure balanced games. With reduced playing strength the engine makes the kind of mistakes that are to be expected from humans with rating level that is set. The Elo settings of Komodo Dragon 3 have been tested and tuned against many human players, of various playing strengths. It was optimized in the GM level in many rapid chess games against GM Alex Lenderman, who is part of the Komodo development team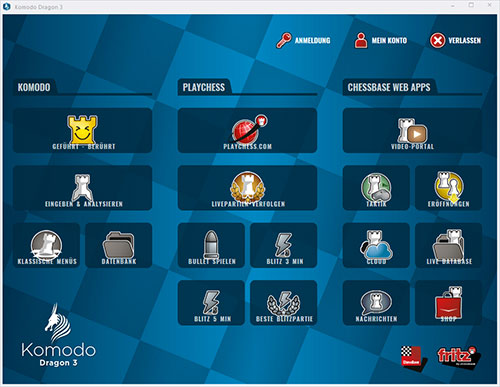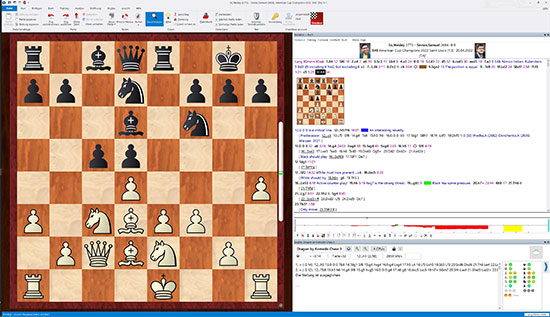 Also included in Komodo Dragon 3.2:
The current Fritz 18 user interface
6 months premium membership for playchess.com / ChessBase Account
Data sheet
Product Type

DVD
Digital
Game Programs
Language

Spanish
Theme

Training
Level

Master
Year published

2023
ISBN

9783866818989
Specific References
EAN13

9783866818989
ISBN

9783866818989